INVISALIGN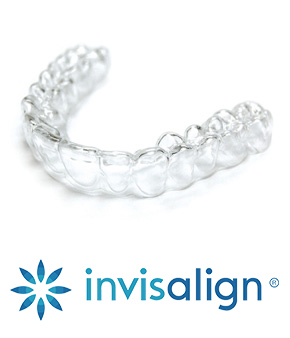 Invisalign clear aligners are an alternative to traditional braces and are designed to help guide teeth into their proper position. Similar to braces, Invisalign's clear aligners use a gradual force to control tooth movement, but without metal wires or brackets. The aligners are made of a strong plastic material and are fabricated to fit each individual's mouth. If a series of aligners are needed, each aligner moves the teeth in increments until the desired movement is achieved.
Aligners are worn for at least 20 hours a day to reach the desired maximum effectiveness.  Each aligner is worn for three weeks before changing to the next one. The length of treatment with aligners depends upon the severity of each case. Typically, aligner treatment can be as short as three weeks or as long as six months. Overall, aligners offer a much shorter treatment than traditional braces.
Advantages of orthodontic treatment with Invisalign's clear aligners
Invisalign's clear aligners are a great alternative for patients who want a straighter smile, but do not want to wear traditional metal braces. Also, aligners are beneficial for patients with previous orthodontic treatment that want to make minor corrections to their smile. There are several advantages to using Invisalign clear aligners:
⦁ Invisalign's aligners are removable so it is easier for you to brush and floss after meals
⦁ Invisalign's aligners are easier to keep clean
⦁ Invisalign's aligners are comfortable and less likely to irritate your gums and cheeks
⦁ Invisalign's aligners can prevent tooth wear from grinding
DENTAL CROWNS AND BRIDGES
CROWNS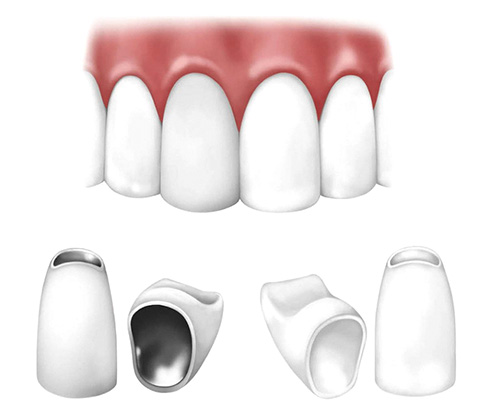 A crown or cap is a custom-made permanent covering for a tooth. There are many types of materials for crowns including porcelain, zirconia, porcelain fused to metal and gold crowns.
Crowns solve issues related to: cracked teeth, large broken fillings, large cavities, as well as offer protection for a tooth after it has had root canal treatment.  In front teeth, older fillings can both weaken the teeth and look unsightly due to staining or chipping. Porcelain crowns and bridges are suitable in cases where porcelain veneers are not.
A crown will look and feel  just like your other teeth. Custom color matching and precise adjustments are made so your new crown is a perfect fit!
DENTAL BRIDGES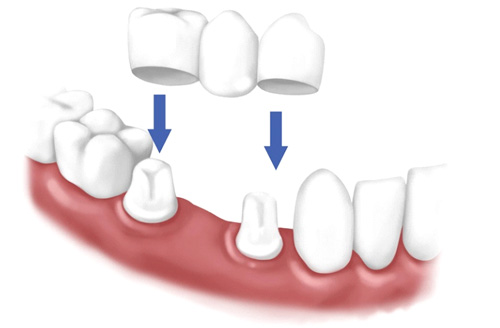 In cases where dental implants are not an option, a dental bridge may be the next best solution. A bridge is a dental restoration used to replace missing teeth and is permanently attaches artificial teeth to natural teeth.
When teeth are missing, unusual stresses are placed on the gums and other oral tissues, causing a number of potential harmful disorders.  A bridge helps support your lips and cheeks. The loss of a back tooth may cause your mouth to sink and your face to look older.  Oral functionality and appearance are important reasons for wearing a bridge.
DENTAL IMPLANTS
Dental implants are changing the way people live. They are designed to provide a foundation for replacement teeth that look, feel, and function like natural teeth. Implants also help preserve facial structure, preventing bone deterioration that occurs when teeth are missing. Patients with dental implants can smile with confidence.
WHAT ARE DENTAL IMPLANTS?
The implants themselves are tiny titanium posts, which are inserted into the jawbone where teeth are missing. These metal anchors act as tooth root substitutes and they are surgically placed into the jawbone. The bone will bond with the implant and create a strong foundation for artificial teeth. Small posts called abutments are then attached to the implant and provide stable anchors for the prosthetic teeth.
WHAT TYPES OF PROSTHESES ARE AVAILABLE?
Single Implant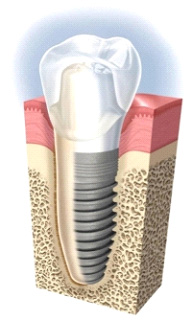 A single prosthesis (crown) is used to replace one missing tooth with each prosthetic tooth attaches to its own implant.
Single Implant and Crown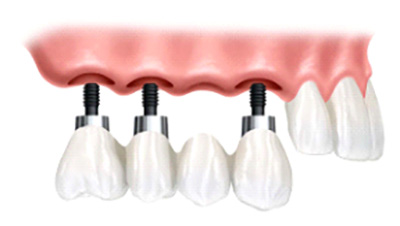 A partial prosthesis (fixed bridge) can replace two or more teeth and may require only two or three implants.
Fixed Complete Maxillary Prosthesis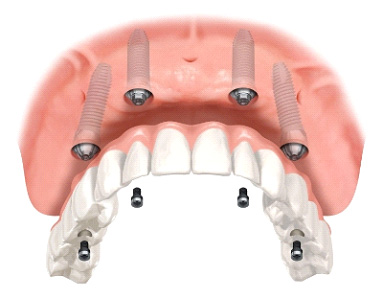 A complete dental prosthesis (fixed bridge) replaces all the teeth in your upper or lower jaw. The number of implants varies depending upon which type of complete prosthesis (removable or fixed) is recommended. A removable prosthesis (over-denture) attaches to a bar or ball in socket attachments, whereas a fixed prosthesis is permanent and removable only by the dentist.
ARE YOU A CANDIDATE FOR IMPLANTS?
If you are considering implants, your mouth must be examined thoroughly and your medical and dental history reviewed. If your mouth is not ideal for implants, ways of improving the outcome, such as bone grafting, may be recommended. Please contact us at 661-799-7912 to schedule your comprehensive implant exam.
WHAT TYPE OF ANESTHESIA IS USED?
The majority of dental implants and bone graft can be performed in the office under local anesthesia, with or without general anesthesia.
DO IMPLANTS NEED SPECIAL CARE?
Once the implants are in place, they will serve you well for many years if you take care of them and keep your mouth healthy. This means taking the time for good oral hygiene (brushing and flossing) and keeping regular appointments with your dental specialists.
DENTAL LASER TREATMENT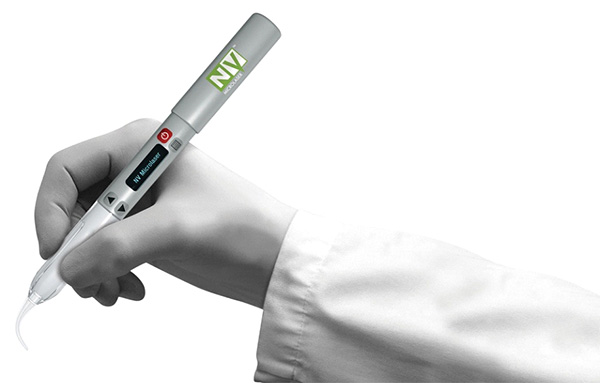 The NV Microlaser is used for oral soft tissue surgery, including sulcular debridement of diseased fibrous tissue, gingivectomy, gingivoplasty, lesion (tumor) removal, fibroma removal, tissue retraction, aphthous ulcers, gingival hyperplasia (excision and recontour), crown lengthening, operculectomy, frenectomy, and photocoagulaton. In addition, the NV Microlaser may be used for periodontal procedures, including laser soft tissue curettage; laser removal of diseased, infected, inflamed or necrosed soft tissue within the periodontal pocket; removal of highly inflamed edematous tissue affected by bacteria penetration of the pocket lining; and junctional epithelium.
DENTURES
A denture is a removable appliance that is inserted into the mouth. It replaces all or some of your natural teeth and provides support for the cheeks and lips. The teeth are made of plastic, porcelain or a combination the two. Dentures can be attached to dental implants to allow for a more secure fit of the appliance.
Dentures over a normal course of time will wear and need to be replaced or relined in order to keep the jaw alignment normal. The alignment will slowly change as the bone and gum ridges recede or shrink due to the extraction of the teeth. Regular dentist examinations are still important for the denture wearer so that the oral tissues can be checked for disease or change.
WHAT TYPE OF DENTURES ARE AVAILABLE?
Complete Dentures
Complete dentures are replacements for all of your teeth, upper and lower. Their comfort depends on muscle, bones, tongue, and saliva. Patients begin wearing conventional dentures after healing of the gums, if teeth were extracted first.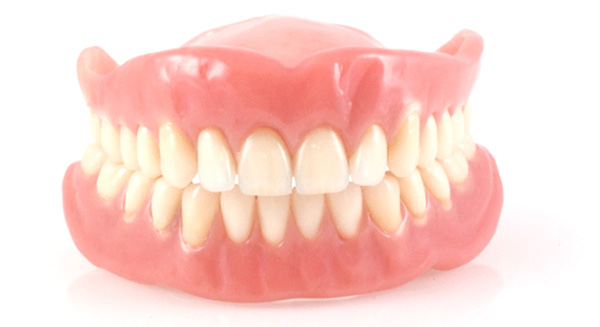 Partial Dentures
Partial dentures are designed to correct the gaps in your smile when only some of your teeth are missing. Metal attachments anchor the dentures to your natural teeth. Partial dentures, also called a Removable Bridge, maintain tooth alignment by preventing your remaining teeth from shifting. Partial dentures can also help prevent loss of more teeth due to decay or gum disease.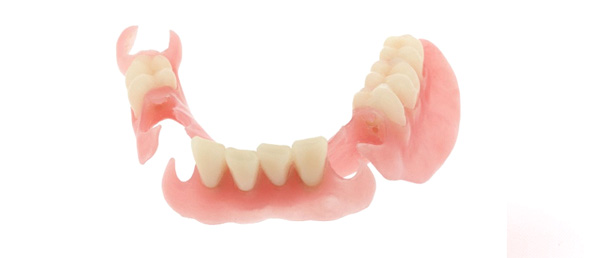 Over Dentures
Over dentures are a type of conventional denture similar to complete dentures. The difference is that not all teeth are extracted and one or more natural teeth are used for their support. This type of denture provides greater stabilization during chewing. Over dentures cost more and typically require more dentist appointments for preparation until the procedure is fully complete.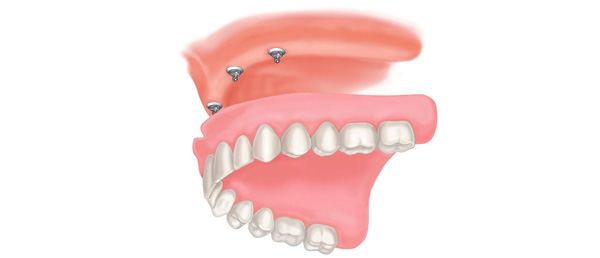 Implant Retained Dentures
Implants can provide a solid mounting surface for denture wearers that have problems with denture slippage. Implant retained dentures can dramatically improve the quality of life for many denture wearers.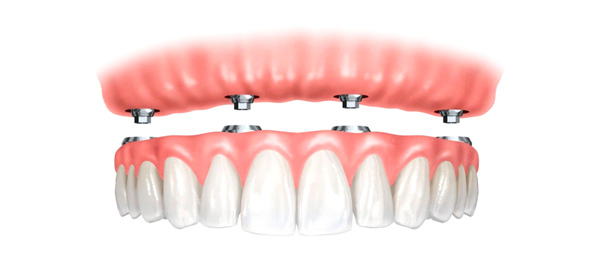 How long does it take for new dentures?
The procedure varies greatly, based on the extent of preparation required and the health of the patient. Dr. Tran will help you decide which denture system is the most appropriate for you and provide you with a estimate of how long the procedure will take.
EXTRACTIONS
If a tooth has been broken or damaged by decay, your dentist will try to fix it with a filling, crown or other treatment. Sometimes, though, there's too much damage for the tooth to be repaired. In this case, the tooth needs to be extracted. A very loose tooth also will require extraction if it can't be saved, even with bone replacement surgery (bone graft).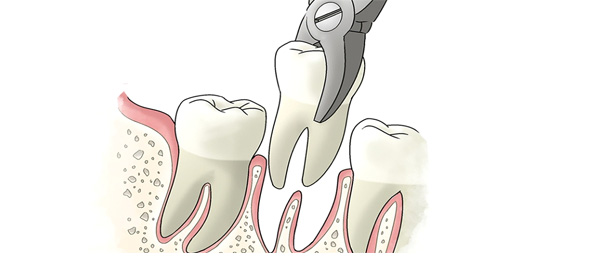 Here are other reasons:
⦁ Some people have extra teeth that block other teeth from coming in.
⦁ Sometimes baby teeth don't fall out in time to allow the permanent teeth to come in.
⦁ People getting braces may need teeth extracted to create room for the teeth that are being moved into place.
⦁ People receiving radiation to the head and neck may need to have teeth in the field of radiation extracted.
⦁ People receiving cancer drugs may develop infected teeth because these drugs weaken the immune system. Infected teeth may need to be extracted.
⦁ Some teeth may need to be extracted if they could become a source of infection after an organ transplant. People with organ transplants have a high risk of infection because they must take drugs that decrease or suppress the immune system.
⦁ Wisdom teeth, also called third molars, are often extracted either before or after they come in. They commonly come in during the late teens or early 20s. They need to be removed if they are decayed, cause pain or have a cyst or infection. These teeth often get stuck in the jaw (impacted) and do not come in. This can irritate the gum, causing pain and swelling. In this case, the tooth must be removed. If you need all four wisdom teeth removed, they are usually taken out at the same time.
LUMINEERS
Lumineers Solve a Variety of Dental Problems to Give You the Perfect Smile in Just 2 Easy Visits.
Whether your teeth are discolored or chipped, or moderately crooked, Lumineers is likely a perfect solution for you. Take this quick and easy self-assessment. Look through the indications below to see if you might be a candidate for treatment. Only a Certified Lumineers Dentist can truly determine if you are a candidate for Lumineers. Contact your dentist or find a local Certified Lumineers Provider today.
Brighten Stained and Discolored Teeth…Permanently
Staining and discoloration are common problems. Teeth whitening is a common option, but may not eliminate all the stains, or last very long. Lumineers provide a long-lasting white smile, no matter what you eat or drink! Whether the stains are caused by time, drinking coffee or red wine, or by tetracycline staining, Lumineers can transform your smile with a permanently bright and natural look.

Restore Chipped Teeth
Do you have a chip on one of your teeth? Is it right in the front where everyone can see? Lumineers offer a painless and pleasant way to fix your chipped tooth for good.

Eliminate Spacing and Gaps
Is there a gap between your front teeth or some other spacing problem that you wish you didn't have? Lumineers is a fast, non-invasive procedure for eliminating gaps between teeth. In just 2 short visits to your dentist, these ultra-thin "smile shapers" will eliminate excess space, while keeping your original teeth intact.

Align Crooked Teeth
Lumineers provide a painless, fast alternative to braces that offers a perfectly-aligned look along with a beautiful smile. Despite the fact that braces are readily available for adults, most do not want to endure the pain and suffering, or the embarrassment. Now you can have a completely corrected smile, in just 2 short visits to your dentist, with Lumineers—an ideal alternative to orthodontics.

Reshape Small or Misshapen Teeth
Misshapen teeth can really detract from your appearance. You've probably been reluctant to have a traditional veneer procedure for fear that your teeth will be ground down. Not with Lumineers. Ultra-thin Lumineers are simply placed over your original teeth, and in most cases don't require the removal of any sensitive tooth structure.

Renew Old Dental Work
No matter your age, old crowns and bridgework add many years to your face. Lumineers can easily be placed on top of crowns and bridgework to give you a beautiful smile—painlessly.

Perfect Your Hollywood Smile
Your smile may look pretty good, but you want it to look great. A Certified Lumineers Dentist will evaluate your smile and help you achieve the look you want in just 2 short, painless visits.

NIGHT GUARD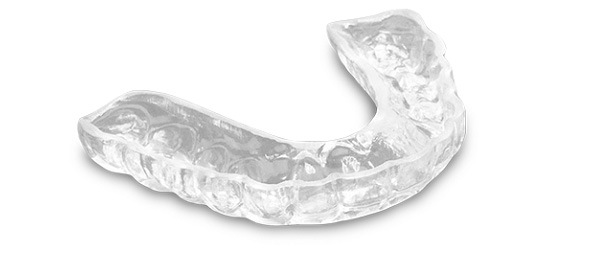 A night guard is an appliance prescribed to patients to treat teeth grinding or clenching. It protects the teeth from wear and cracking by offering a protective barrier between the upper and lower teeth. .
ORAL CANCER SCREENING
VELscope Vx
The VELscope® Vx, the latest model release of VELscope technology, uses natural tissue fluorescence to improve the way practitioners examine the oral mucosa and screen for tissue abnormalities by enhancing the visualization of pre-cancers, cancer and other disease processes.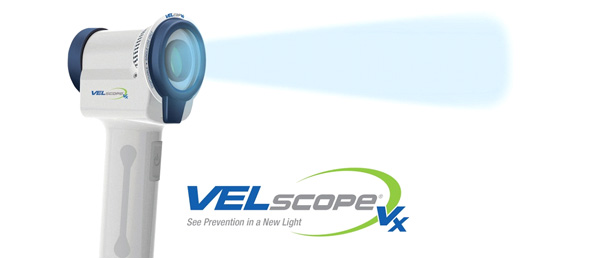 Traditional oral mucosal examination tools rely on reflected light to visualize the oral cavity. VELscope® Vx uses tissue fluorescence rather than reflectance. Natural tissue fluorescence is caused by "fluorophores" that, when excited by light of an appropriate wavelength (e.g. blue), will emit their own light at a longer wavelength (e.g. green). The resulting fluorescence may reveal information about cellular, structural, and/or metabolic activity changes that are often directly related to disease processes occurring inside the tissue. The VELscope Vx system is a powerful device for the enhanced visualization of mucosal abnormalities such as oral cancer and premalignant dysplasia. Unlike other adjunctive devices used by dentists, the VELscope Vx system does not require any dyes or prolonged testing procedures. In fact, VELscope Vx examinations can be performed in the dentist's office during routine hygiene exams (and under normal lighting conditions) in about two minutes.
SAME-DAY CROWNS

Vivid Smile Dental now offers same-day crowns from Glidewell in-office solutions. Patients no longer have to wait for several days to have their chipped or broken teeth repaired. Using the Glidewell in-office state-of-the-art milling process we can have your smile repaired in a single visit.
Our In-Office Unit is a 4-axis computer-controlled mill that encapsulates technologies originally developed for the laboratory production floor. Together with our state-of-the-art scanning design, we can precisely shape your custom crowns, and using the iTero Element scanner capture everything needed to produce outstanding restorations.
ROOT CANAL THERAPY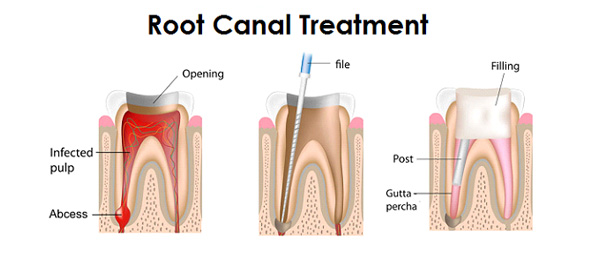 Root canal therapy is necessary when the pulp, the soft tissue inside the root canal, becomes inflamed or infected. The inflammation or infection can have a variety of causes: deep decay, repeated dental procedures on the tooth, or a crack or chip in the tooth. In addition, an injury to a tooth may cause pulp damage even if the tooth has no visible chips or cracks. If pulp inflammation or infection is left untreated, it can cause pain or lead to an abscess.
Signs to look for include pain, prolonged sensitivity to heat or cold, tenderness to touch and chewing, discoloration of the tooth, and swelling, drainage and tenderness in the lymph nodes as well as nearby bone and gum tissues. Sometimes, however, there are no symptoms.
Many endodontic procedures are performed to relieve the pain of toothaches caused by pulp inflammation or infection. With modern techniques and anesthetics, most patients report that they are comfortable during the procedure.
For the first few days after treatment, your tooth may feel sensitive, especially if there was pain or infection before the procedure. This discomfort can be relieved with over-the-counter or prescription medications. Your tooth may continue to feel slightly different from your other teeth for some time after your endodontic treatment is completed.
SNAP ON SMILE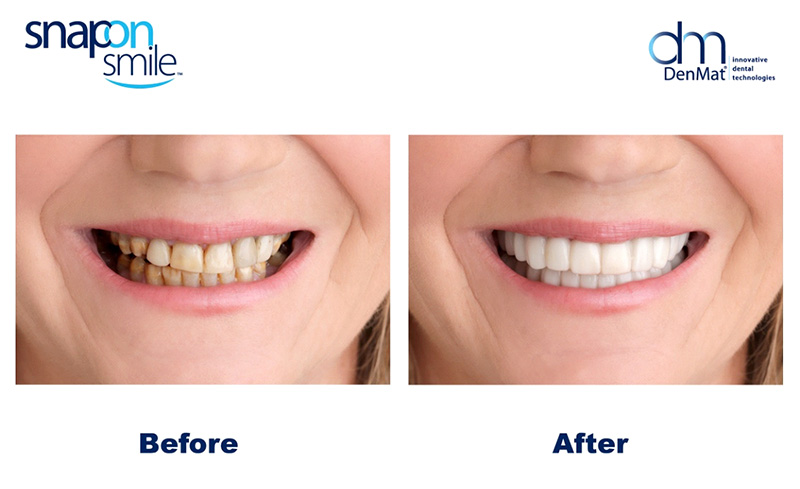 Snap-On Smile is a patented, easy and painless way to obtain a beautiful smile. We can now provide you with a Snap-On Smile that is thin and strong with the look of natural teeth. You can eat and drink with your Snap-On Smile. It's easy to care for and can be a temporary or long-term provisional cosmetic solution. It's available for upper and lower teeth.
Snap-On Smile's unique, proprietary formula of hi-tech dental resin make it very thin yet extremely strong. It fits right over your own teeth to give you a beautiful, natural looking smile—even if you have stains, chips, gaps or missing teeth.
And for many people, Snap-On Smile can be life changing. It gives back the confidence to smile. Thousands of people worldwide have already experienced the unique benefits of Snap-On Smile.
Snap-On Smile is for just about everyone!
Snap-On Smile is an affordable and life-changing solution for people of all ages. Getting a Snap-On Smile simply requires two, short, painless visits with no drilling, no shots and no change in tooth structure.
It is an excellent choice for:
• Gaps, crooked, stained or missing teeth
• Those who are not candidates for bridges or implants
• Anyone who would like a Hollywood smile without the expense and discomfort of complex and invasive dental procedures
• Anyone who has an old-fashioned removable partial denture and wants a beautiful, more comfortable alternative
TEETH WHITENING
Tooth whitening is a cosmetic dentistry procedure that lightens teeth and helps to remove stains and discoloration. It is the most popular treatment by both men and women alike and the treatments available range from one-hour one-time dental visits to take-home do-it-yourself kits. Tooth whitening is popular because it can significantly improve the appearance of your teeth at much less cost and inconvenience than other techniques.
Yellow or stained teeth are a common problem most Americans will develop at some point in their lives but can remedy with proper treatment. Our teeth contain enamel, a porcelain-like surface that started out sparkling white. Tooth enamel is designed to protect the teeth from the effects of chewing, gnashing, trauma and acid attacks caused by sugar. Over time, our enamel starts to hold stains within its pores and becomes more transparent and permits the yellow color of dentin, the tooth's core material, to show through. As more stains and debris accumulate because of normal wear and tear and eating habits, the teeth develop a dull, lackluster appearance. Tooth whitening exists to remove the stains and debris associated with diet and aging.
ZOOM! In Office Whitening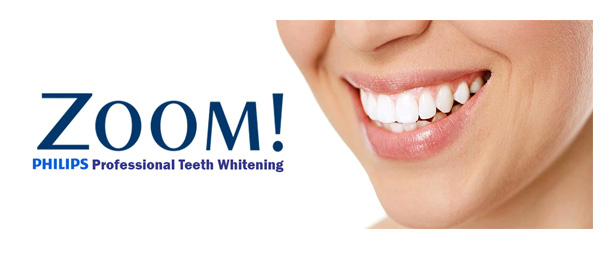 In office whitening offers the benefits of significant color change in the shortest period of time. This process involves the use of a high-concentration peroxide gel, applied to the teeth by your dentist who ensures that the gums and mouth are protected from application. The gel remains on the teeth for several 15 to 20 minute intervals that add up to about an hour. The advantage with these procedures is that the results are immediate as opposed to take-home kits or over-the-counter whitening.
Zoom Whitening is an in-office bleaching process that is widely known for its ability to quickly brighten teeth from the effects of discoloration. The complete procedure takes about one hour, but a preliminary evaluation and teeth cleaning is recommended prior to the treatment. Once the lips and gums are safely covered, the dentist will apply the patented Zoom hydrogen peroxide whitening gel. Zoom incorporates a special light that penetrates the teeth to break up stains and discoloration. During the process the patient is free to relax, watch TV, or listen to music.
LUMIBrite Take Home Whitening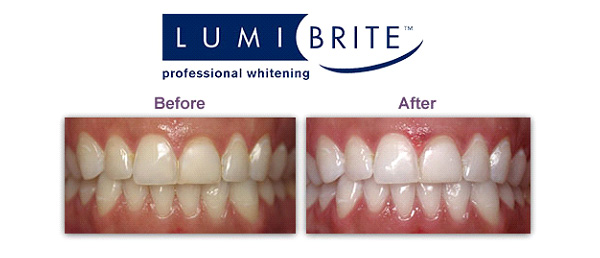 Take-home kits offer the convenience of at your leisure teeth whitening and provide professional results. The kits incorporate carbamide peroxide gels that are applied in custom made trays and worn in the mouth over night or for a select time period during the day.
TOOTH COLORED FILLINGS
A filling is placed after decay has been removed from the tooth. We use high-strength resin to repair the teeth instead of old-fashioned silver mercury fillings. Our white fillings look and feel great, while blending in perfectly with your teeth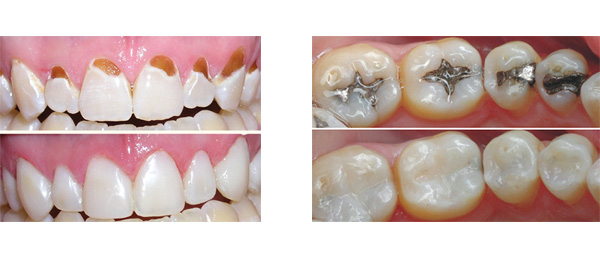 VENEERS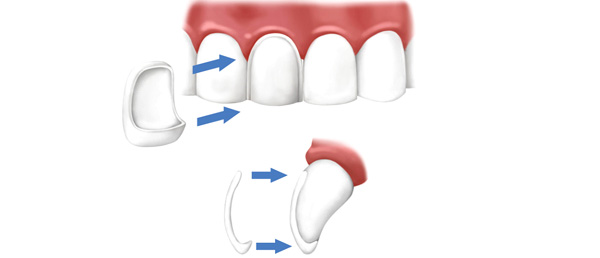 Dental Veneers are wafer-thin, custom-made shells of tooth-colored materials designed to cover the front surface of teeth to improve your appearance. Veneers are bonded to the front of the teeth enhancing their color, shape, size, or length.
Veneers are routinely used to correct discolored teeth, worn down teeth, chipped or broken teeth, misaligned or irregularly shaped teeth, or to close gaps between teeth. This process is not reversible and veneers are usually not repairable should they chip or crack. Individuals who clench and grind their teeth are poor candidate for porcelain veneers, as these activities can cause veneers to crack or chip.